Monroe Chiropractor: Dr. Cosgrove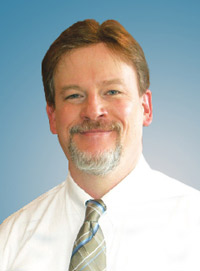 Dr. Carl Cosgrove
A Chiropractic Education
Dr. Cosgrove is a 1991 graduate of Parker College of Chiropractic (now Parker University) in Dallas, Texas. Upon graduation, he moved to the Pacific Northwest and established a practice in Bellevue. In 30 years he has been a licensed chiropractor in the state of Washington, he has owned three clinics and worked in multiple others.
He has been involved heavily in the continuing education area, being the president of ChiroContinuingEd.com, LLC, an online company the delivers post-graduate education courses to chiropractors nationwide. Dr. Cosgrove has called Monroe home for the last 15 years. He has treated thousands of patients over the last 30 years and delivers that experience with every chiropractic adjustment that he administers.
You'll find Dr. Cosgrove to be cheerful, compassionate and a thorough caregiver.
Give Our Office a Call!
"Enough about us! How can we help you with today's safe and natural chiropractic care? Give us a call so we can help you take your first step towards better health."